Designer showings at fashion weeks in New York, Paris and Milan respectively, always set the tone for the trends offered by popular retailers. Retailers take on the challenge each season of reinterpreting runway fashion and making it relatable, as well as sellable to consumers. The less fashion conscious may not even realize that the item(s) they are purchasing have been re-imagined based on high end, runway fashion. Check out the budget friendly picks below that are trending for fall/winter 2015-16.
*All photos are courtesy of the retailers' websites.
Ponchos, capes and long loose cardigans are a hit this season! This Multi-Stripe Poncho Cardigan from Forever 21 has a fringe detail at the bottom which is also trending for fall.
Faux Leather Envelope Bag from Forever 21, shown here in the color wine, which is a huge trending color this fall! This classic shaped, affordable bag is a great way to get in on the color trend without doing too much.
Faux Leather Pleated Midi from Eloquii covers 2 trends in one with the pleat detail and the midi length and both were trending in fall runway collections. When it comes to skirts this season, think flowy and fluid.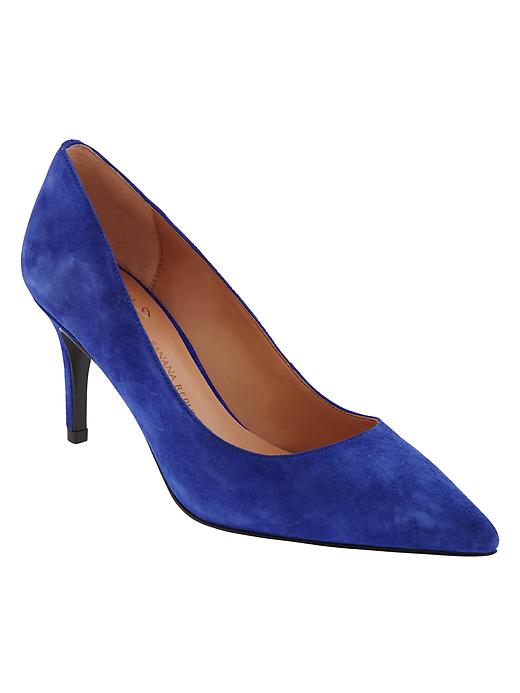 Platform pumps are no more! No rise pumps have made a comeback in lower heel heights like this Annetta Pump from Banana Republic. Good news for 40+ women like me who are always on the go!
Fur isn't going anywhere, but this Navy Together Faux Fur Shawl by SimplyBe is perfect for a less flamboyant fashionista. Just a touch on the shoulders and voila! Side note: I'm loving the idea of navy and black pieces together for fall and winter.
Wide leg slacks that flow with your strut like these Wide-cut Pants from H&M is the cut that is trending in slacks for fall.
The peep toe bootie is still standing. This Schutz Lace Cutout Bootie and many others can be found on Neiman Marcus Last Call.
One of my personal favorites for Fall is sequins. The Joanna Hope Sequin Dress gives nothing but full on glam and can be found at simplybe.com.