Sunday mornings are the most likely time for me to get in a little time to myself and mornings definitely require coffee! This Brown & White Stripe Mug from Henri Bendel would be the perfect addition to my Sunday morning chill sessions!
In order to come up with these blog posts, I look for inspiration around me and then I allow that inspiration to drive what each post will be about. The lateness of today's post is a clear indication that I was having trouble. I thought about this all week and came up with a few possibilities, but none that I truly felt inspired about. Then today, in a meaningful conversation with a girlfriend, I found the inspiration I needed to write this post.
When it comes to the life of a woman, you already know the spill...we have a lot on our plates. We spend our days and nights (well I know I do) thinking about how to make things work out. As a result, we worry endlessly about EVERYTHING. For example, literally, right now as I'm writing this my gas cooktop went out in the middle of me making dinner. Geez!
But even in the midst of all of this, somehow we find time to have those moments, hours and if we're lucky, an entire day where we can just sit back and do what we want and basically chill out. Admit it though, even during those times we are doing something, but at least we're doing what we want to do and we get to kind of do us and relax a bit. That something is different for everyone, but for me, it's during these times I feel the true essence of my personal style because I have things around me that I'm passionate about.
So here's the thing, I'm a firm believer that by the time we reach 40, we deserve to amp things up a bit and that includes lazy days. We deserve to add a little ambiance and a few accessories to our long awaited do nothing days. I'm not talking about things that are time consuming and expensive, rather things that will add to the comfort of our 'me time'. You know the play from here. Keep scrolling to see what's on my 'me time' wishlist and also some products that I'm currently enjoying. Until next Sunday, ciao divas!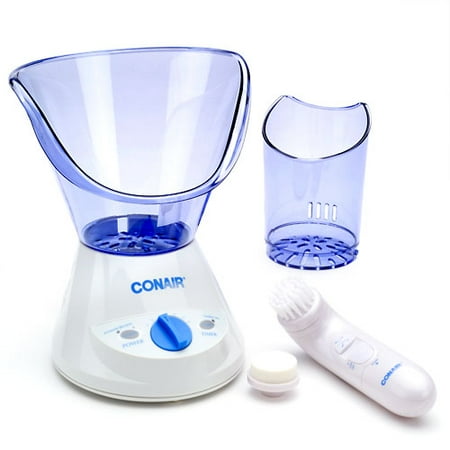 Before this year ends, I'm going to buy myself a face steamer. Now this may seem elementary to some, but I decided I wanted one of these from experiencing the burst of steam I get when I drain pasta in the colander. It is such a thrill, but being that I won't be making pasta that often, I've decided I need to get something I can use on demand. The Conair Facial Sauna System is available at walmart.com for $22.00 and it comes with some cool attachments.
Me rocking a turban! I often relax in bed with it on too!
Ready to chill, but not feeling comfortable with bed head? Well all you need is a turban and you will be relaxing in style. Pump it up by adding a broach or put on earrings to give it a more glam look. This simple black turban is available at H&M for $9.99.
A headband for your turban? You better believe it! This Seedbead Turban Headband from ASOS offers a simple way to fancy up a turban so you can move on to enjoying your free time.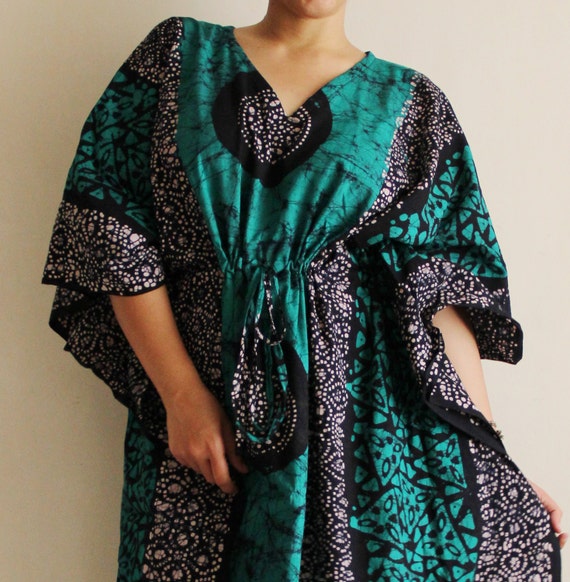 Oh how I love a caftan! Specifically a cotton caftan that I can feel relaxed in all day long and not get sweaty in AND that I can get up check on the family, cook dinner in and go back to relaxing in. This beautiful cotton caftan comes from the Etsy shop A Different Weave for $36 and also comes in plus sizes.
The thing I love most about a mask is that it allows you to quickly do something great for yourself. After about 15 minutes, you will feel accomplished, refreshed and glowy. The Fango Active Mud Mask by Borghese is one of my personal favorites and currently the only mask I use. The first time I tried it I was absolutely amazed at how clean and fresh my skin looked. The wonderful thing about this product is that you can use it on your entire body. It is available in smaller sizes, but this 17.6 oz jar is $72.00.
My skin after using Borghese's Fango Active Mud Mask.
I'm very leery about trying new products on my beloved skin, but trying the Hydro Cool Firming Eye Gels by Skyn Iceland is one of the best product risks I've taken! True to their name,they will give your under eye area a cool sensation, but they are ultra relaxing and after about 10 minutes your under eye area will look refreshed and awake.